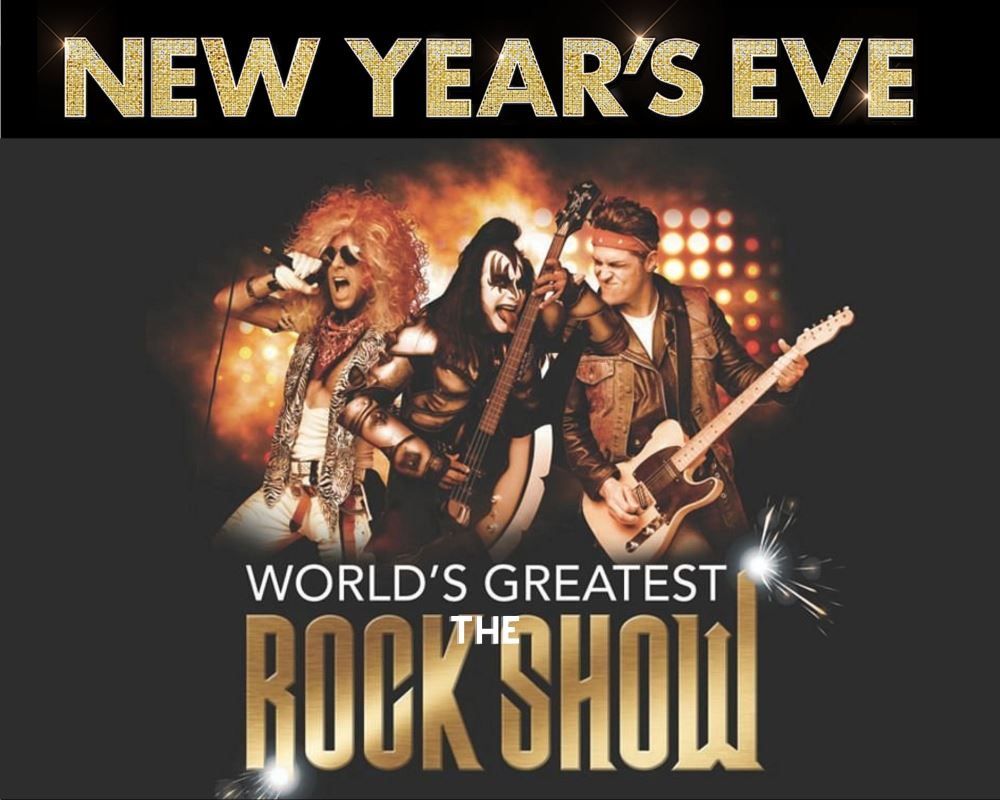 Join us New Years Eve and Rock the Year away with these classic favorites!
Paying tribute to its favourite rock heroes, The Rock Show thunders through legendary performances from the likes of Pink Floyd, Queen, Styx, Van Halen, Boston, Kansas, Journey,Heart, Fleetwood Mac, Pat Benatar and many, many more.
Performed with note-for-note precision, bringing the original iconic and era defining recordings back to life on stage. Anthem after anthem, riff after riff and solo after solo, this is a show that is definitely not to be missed.