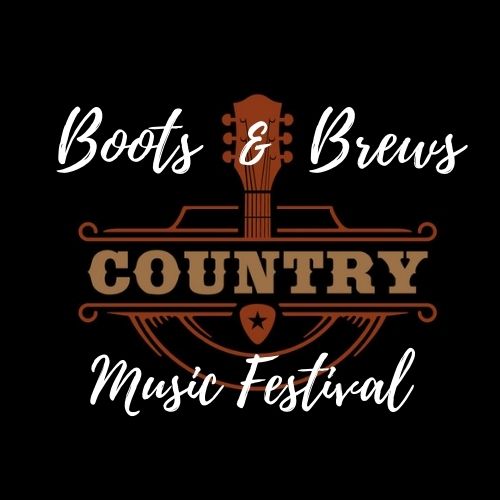 MacLean's Ales & Back Porch Events of Hanover are partnering up again and are proud to announce "Boots & Brews Country Music Festival" 4.0, to be held behind the MacLean's Ales Brewery in the Hanover Industrial Park!
Great Country Music is coming back to Hanover!
Boots & Brews Country Music Festival is all about celebrating Friends, Boots, Craft Beer and Great Country Music! Grab your best dancing boots and get ready for an amazing Country lineup.
Delicious food provided - ice cold beer and coolers will all be available for purchase!
What to bring - a change of clothes in the event of rain or cooler evening temperatures, a lawn chair, cowboy hats, boots and smiles!
What you can bring in - unopened water, snacks (chips, cheesies, etc.) please know that your bags will be looked at to ensure alcoholic beverages are not brought on site.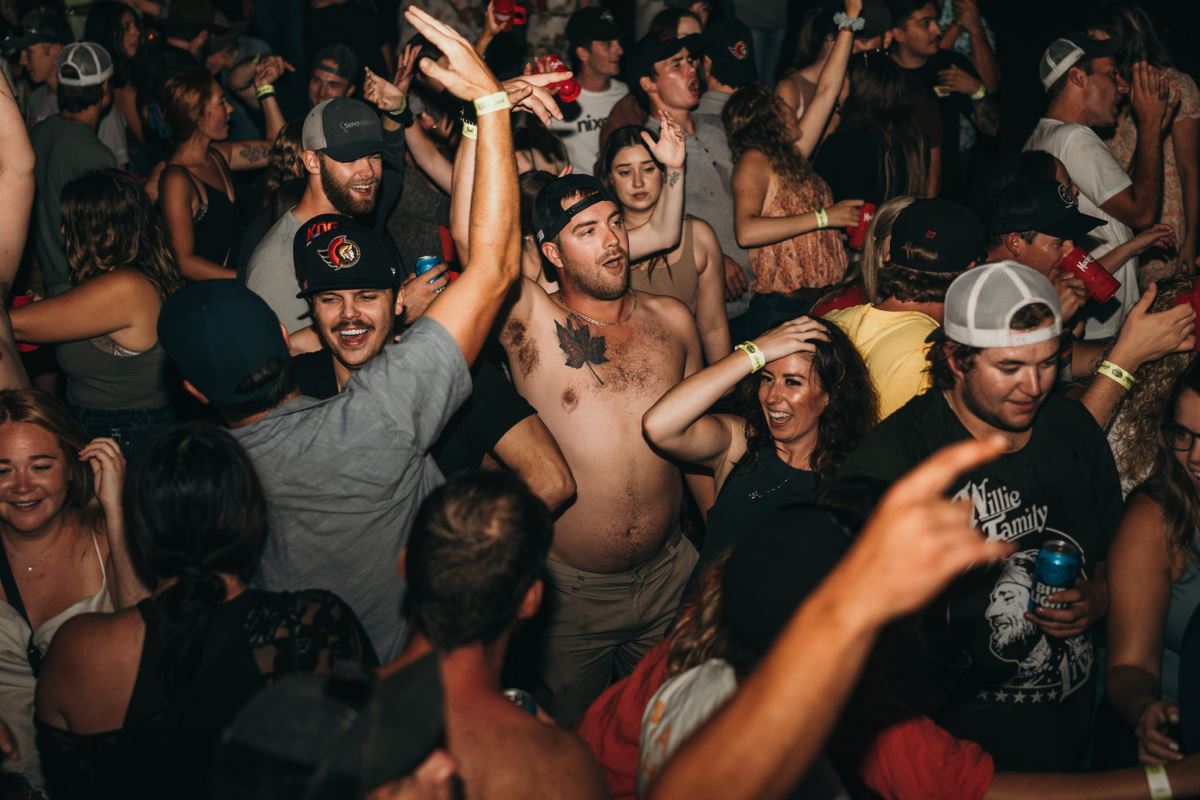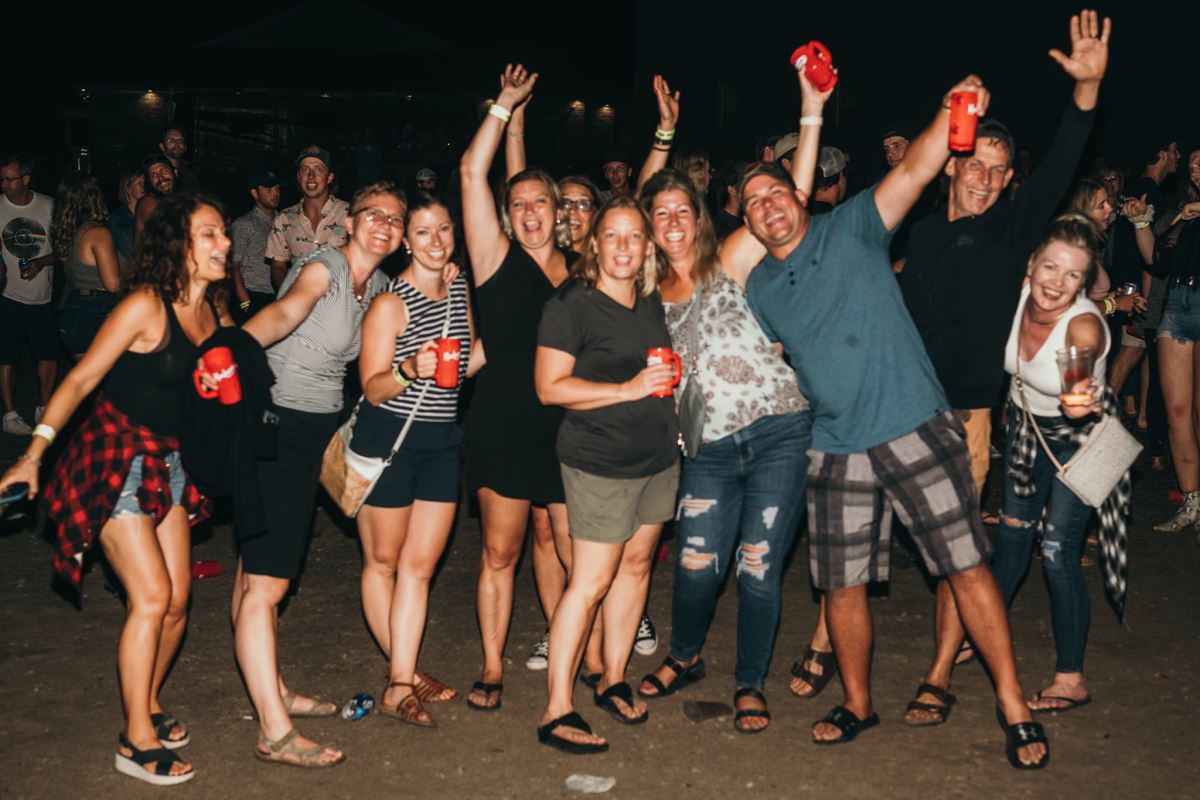 Steel Horse Gypsies - On Stage at 2pm - 3:30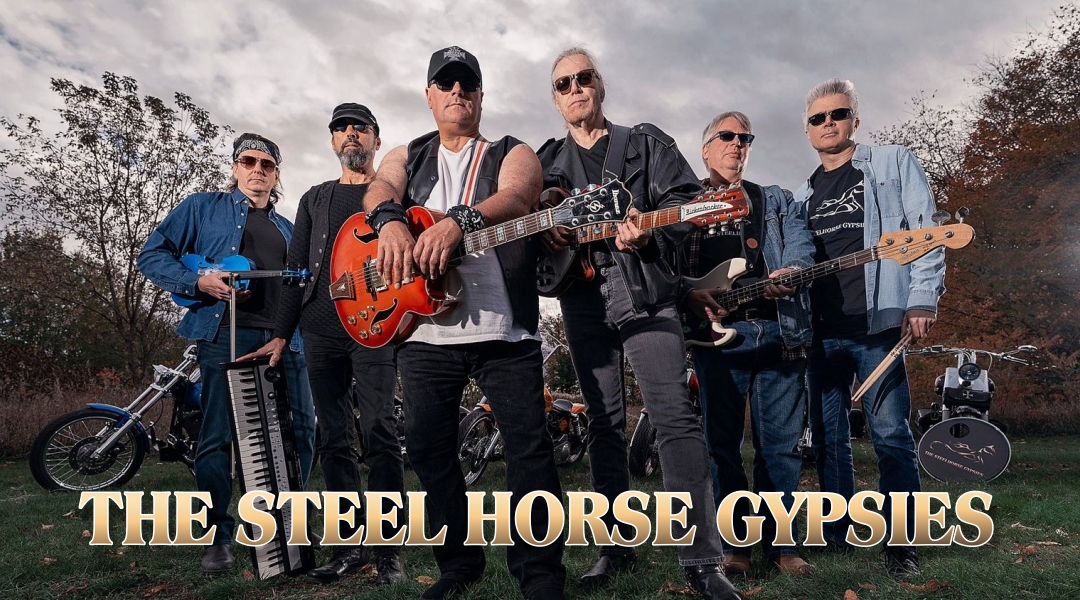 Bill McConnel & Steel Horse Gypsies
Born in Montreal, Quebec, Bill McConnell followed in his family's musical footsteps where his grandparents earned their living on the Quebec country music circuit during the '50s and'60s working with legends like Kitty Wells, George Jones, Hank Snow, Ronnie Prophet and many more.
As a teenager Bill started playing school dances and winning talent contests throughout Southern Ontario eventually relocating to Nashville, Tennessee like his younger cousin Canadian Country Music Hall of Fame Inductee Terri Clark.There he started his career as a demo singer.
Bill also travelled North America as a performer as well as the Atlantic and Pacific Oceans entertaining on cruise ships while perfecting his craft as a singer/songwriter.
In 2010 Bill released his debut CD "THE STEEL HORSE GYPSIES" with their first single WE'RE ALL ABOUT THAT hitting 67 on the top 100 Canadian Country music charts.Bill penned 5 of the ten songs on the album which also include songs by elite songwriters such as Mark Petersen and Jim Foster famous for writing hits for Tim McGraw, Sammy Kershaw and many others.
Ten years later Bill started his own record label Silver Mic Records on which The Steel Horse Gypsies released a second CD VOLUME TWO. Bill co-produced both of The Steel Horse Gypsies' CDs with Canadian producer and musician Brian Gagnon of Harlow Sound Recording Studio.
From VOLUME TWO Bill wrote the soon to be released single HEART AND SOUL. The Steelhorse Gypsies are currently performing across the country in-support of Wounded Warriors Canada to raise awareness for retired veterans and first responders.
Juanita & The Big Deal - On Stage - 4pm - 5:30pm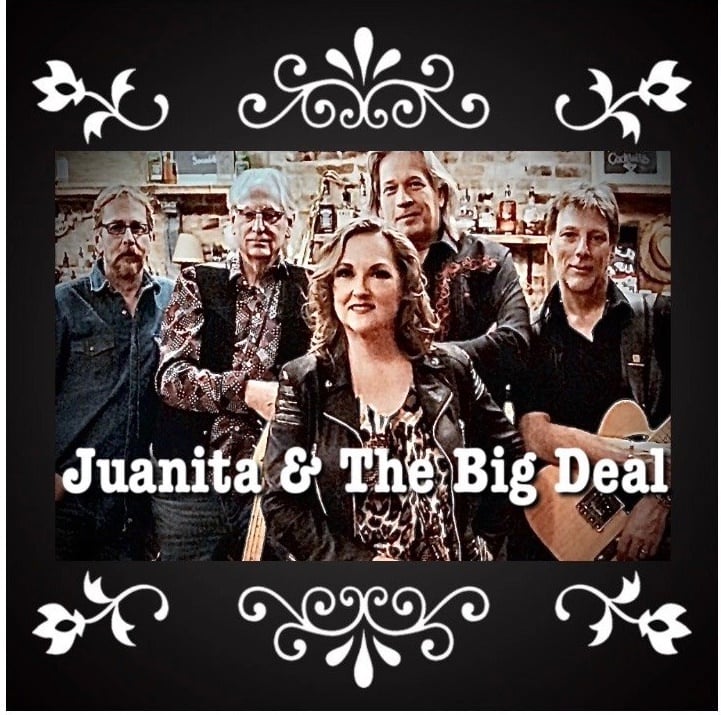 We hail from various towns in and around Owen Sound.
Pictured from Left to Right:
Jeff Mayne - drums and vocals
Kevin Dandeno - bass and vocals
Juanita Wilkins - lead vocals and guitar
Tom Walter - keyboards
Fred Ruegg - guitar
The Griffin Brothers - On Stage - 6pm - 7:30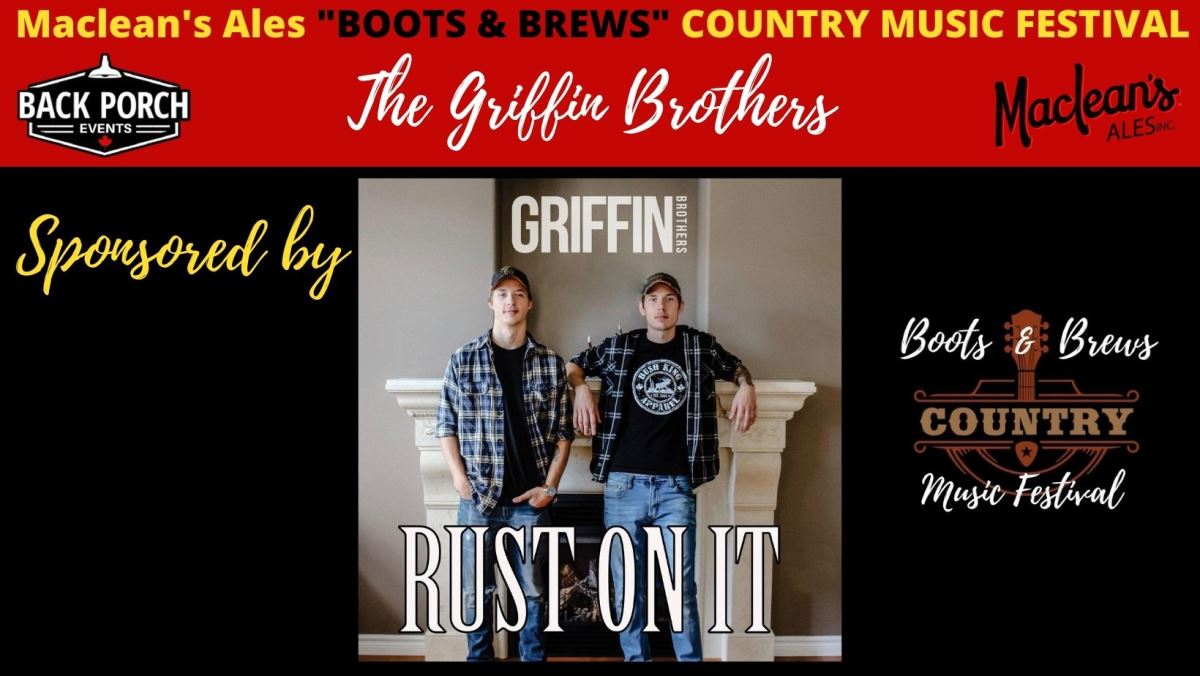 They were pretty much born with guitars in their hands, a song to sing and sunglasses glued to their faces. Alex and Ricky Griffin were born and raised in Kitchener, Ontario to a family of country musicians. They began performing as children, hitting the stage at the young age of two. The brothers continued to expand their musical interests in high school by starting their own pop punk projects. However, in 2018, inspired by the new direction country music seemed to be taking, going back to that more traditional 90's sound they grew up on, they went back to their roots. The Brothers have taken inspiration from Luke Combs, Zac Brown Band and Chris Stapleton in their songwriting and sound.
Put the Pit Vipers on, have the sunscreen slathered, grab your lady or your dude and get ready for their next summer song. It's gonna be a hot one! The Brothers next single, 'Full Stop,' will be coming out to streaming services and radio in very soon! A song inspired by a tale as old as time, love at first sight - you see her and immediately you're stopped in your tracks, you're in love. Written by Doug Folkins, T.J. Simpson, Adam Sickler and Dan Harrison. Produced by 2021 Country Music Association of Ontario (CMAO), "Producer of the Year," award nominee Shawn Moore, the song also featured Stu Weinberg (Guitar), Junior Riggan (Bass), Matt Koebel (Keys) and Shawn on also Drums. 'Full Stop.' is driven by stellar guitar, bouncy keys and rockin' harmonies.
The Brothers both want to make music where you can kick back, chillax, and/or have a good time. Alex says, "we were immersed in a very 90's country household our whole lives, like Kieth Whitley, Travis Tritt, Joe Diffy...they were all cranked in our house. We couldn't really connect with the modern country of the early 2010's, so we stepped back from country. After a few years of doing pop punk and cutting our teeth with a few projects, we actually started noticing more and more artists going back to that 90's sound." That's when they formed their modern country band Griffin Brothers. Ricky mentions, "that classic sound was what we were always connected with, so we decided to bring it back into our sound. However, we also wanted to capture everything we experienced and our wide variety of new influences from over the last few years and incorporate that into OUR country."

Having both studied performing and classic arts at a magnet school, Eastwood Collegiate Institute (ECI), the Brothers are both multi-instrumentalists. Alex plays brass, drums, guitar and piano, while Ricky plays timpani, xylophone, snare drum, drum kit and guitar. In Summer 2021, they released a true sip of summer to streaming services and Canadian radio, called 'Beer Happy." Accompanied by a fun, Lake Country inspired music video, 'Beer Happy' garnered attention in Ontario, Alberta, Saskatchewan, Nova Scotia and Quebec. 'Rust On It,' (2019) was the edgy debut single that elevated the Brothers' career. Getting over 20,000+ spins on streaming services. It hit radio in 2020, and quickly got picked up across Canada, making its way into the Top 40 on SiriusXM peaking at #32 and landing at #24 on Trax Reports. The momentum didn't stop there, in Spring 2020 they were honoured to be a part of the first round of voting for a Country Music Association of Ontario (CMAO) in the "Group or Duo of the Year" Category so early on in their careers. Griffin Brothers are currently in the studio working on their debut EP, expected to be released in the Fall 2021.
The Owen Riegling Band - On Stage - 8pm
BACK BY POPULAR DEMAND
MILDMAYS OWEN RIEGLING TO HEADLINE MACLEANS ALES BOOTS & BREWS 4.0 COUNTRY MUSIC FESTIVAL IN HANOVER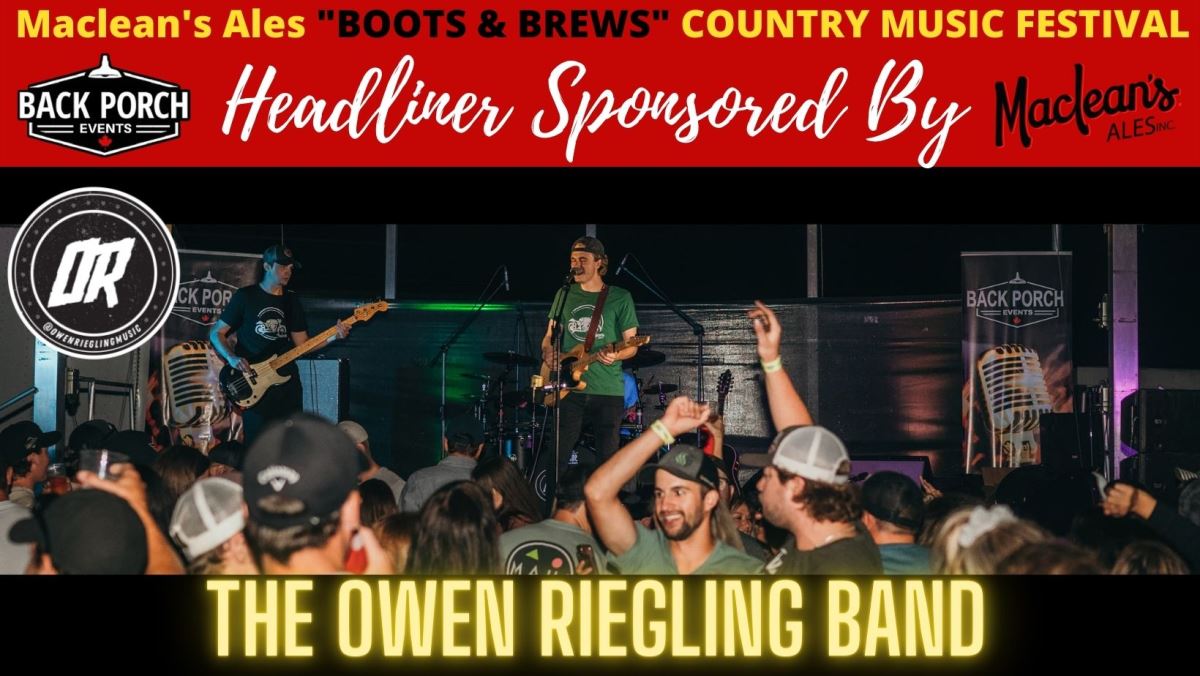 Owen Riegling has been picking away at the guitar since he was eleven years old. Growing up on a 100-acre farm outside of Mildmay, Ontario, Owen's childhood consisted of playing hockey and riding dirt bikes. It wasn't until his late teenage years he started to visualize life as a musician. Country music didn't really cross his radar until it hit the mainstream. If you ask, he remembers listening to rock music, and popping the Best of Steve Miller Band into his walkman. It was Eric Church and Tyler Childers that captured Owen's attention. It was from artists like these that he learned he could bring together the elements of both rock and outlaw country that he loved, and give them a modern spin that would resonate with listeners today.
Owen's first performance as a guitar player was with his guitar teacher's band, and that is where he fell in love with the idea of being a performer. He could be found at school events busting out his covers of his favourite Eric Church hits. After a first kick at college for business, Owen pursued his passion and went through Ontario Institute of Audio Recording Technology for Music Production. He learned the ins and outs of putting together a record and spent days in the studio, learning everything he could about audio equipment and tools of the trade. It was his final project that would make a name for him, and not just in his hometown. This final project would turn out to be his debut single; a moody, gritty country track titled "Smoke Man", which introduced him to the industry as an upcoming artist to watch.
"Smoke Man" is cool, you can interpret it in a number of ways, and if you ask Owen today, he really doesn't know what it's about anymore. "Smoke Man" was just the first track that would come with the initial chapter of his music. He delivered his debut EP, Empty Room in 2020, which encompassed a collection of songs that would continue to balance influences from outlaw country and 90s rock music. Songs like "She's My Summertime" and "Skyline" are sweet love ballads that balance the rougher "Makes Me Feel Alive" and "Smoke Man".

Owen's identity is carefully laced into the lyrics he pens, tipping his hat to roots that inspire his craft. With a unique voice and the ability to transport listeners through soulful metaphors, Riegling has created a sound that will remain timeless, even as he evolves as an artist.
Be sure to follow Owen Riegling's journey on Instagram, TikTok, Twitter, and Facebook.