Upcoming Shows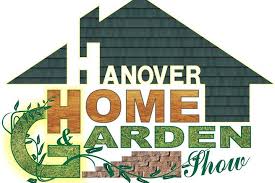 Hanover Home & Garden Show
Saturday, April 29
& Sunday, April 30
Ultimate Ladies Shopping Expo
Dates to be announced
---
UPCOMING EVENTS
_______________________________________________________________________________________________________
2016 Fall Concert Series
Hanover Civic Theatre: 443 10th Avenue
Doors open 1/2 hour prior to posted show start times
_________________________________________________________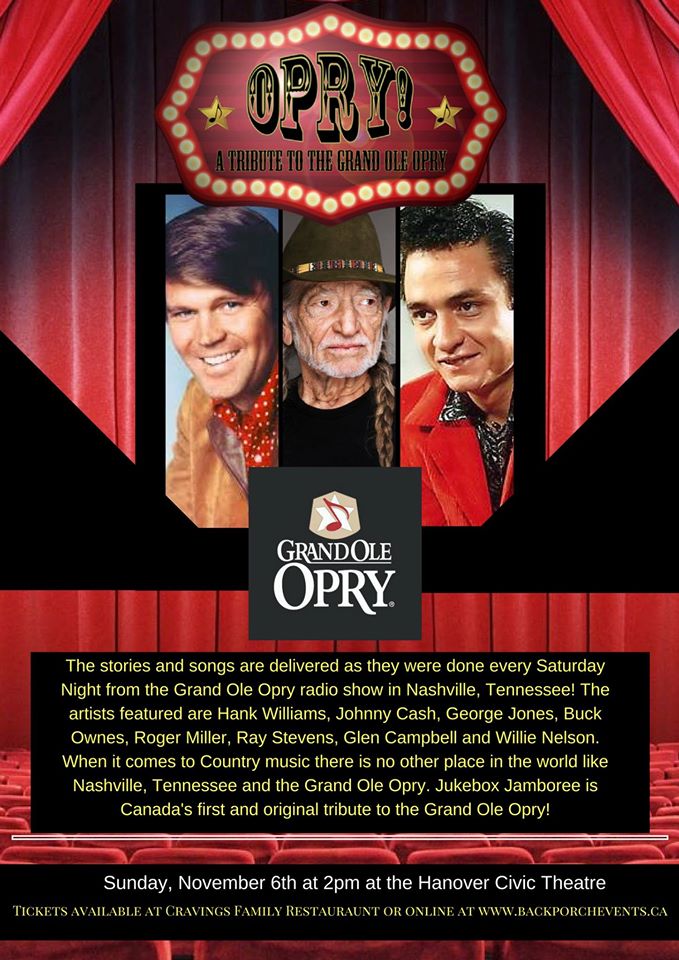 The show features the number one hits from each Classic Country artist! The stories and
songs are delivered as they were done every Saturday Night from "The GRAND OLE OPRY"
radio show in Nashville Tennessee! The artists featured are Hank Williams, Johnny Cash,
George Jones, Buck Owens, Roger Miller, Ray Stevens, Glen Campbell, and Willie Nelson.
When it comes to Country music there is no other place in the world like Nashville Tennessee
and "The GRAND OLE OPRY"
"The sold out crowd loved every minute of it and have been demanding a return"
Lancaster Opera House, Lancaster, New York
"2 sold out shows in one day with a waiting list"
Stirling Festival Theatre, Stirling, Ontario
"Thoroughly entertaining show"
Canadian National Exhibition, Toronto, Ontario
________________________________________________________________________________________________
NAOMI BRISTOW & FRIENDS ALSO FEATURING
COUNTRY MUSIC HALL OF FAMER JOHNNY BURKE
AND
This show will also feature Johnny Burke, a Canadian Country Music Hall of Famer
and Kiley Joe Mason. Naomi's love for old tyme traditional country music lead her to
self-taught yodeling, which she incorporates into her performances for an overwhelming
response. Among the many accolades received the past years Naomi cherishes the
"Havelock Fans Choice Award", the BC Cowboy Heritage Rising Star and The Western
Music Association, 2 time "Youth Yodeler of the Year". Naomi has a great appreciation for
western cowboy music, enjoying its storytelling and simplicity. Naomi's strong faith has
guided her to gospel music and she loves to sing with her church band.
___________________________________________________________________________________________________
2017 Spring Concert Series
Hanover Civic Theatre: 443 10th Avenue
Doors open 1/2 hour prior to posted show start times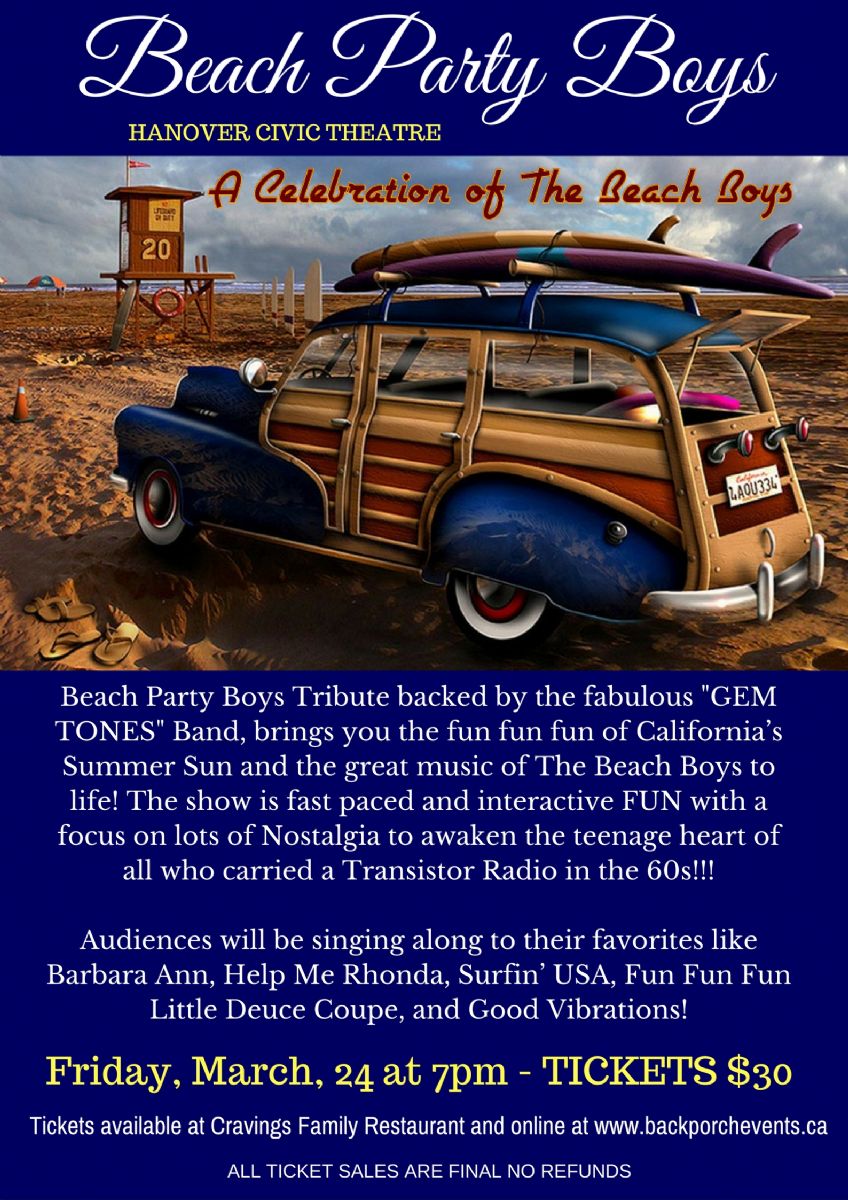 ______________________________________________________________________________________________________

Saturday, April 29th - 10am - 5pm
Sunday, April 30th - 10am - 4pm
__________________________________________________________________________________________________
2017 Fall Concert Series
Hanover Civic Theatre: 443 10th Avenue
Doors open 1/2 hour prior to posted show start times
_______________________________________________________________________________________________
________________________________________________________________________________________________
_____________________________________________________________________________________________________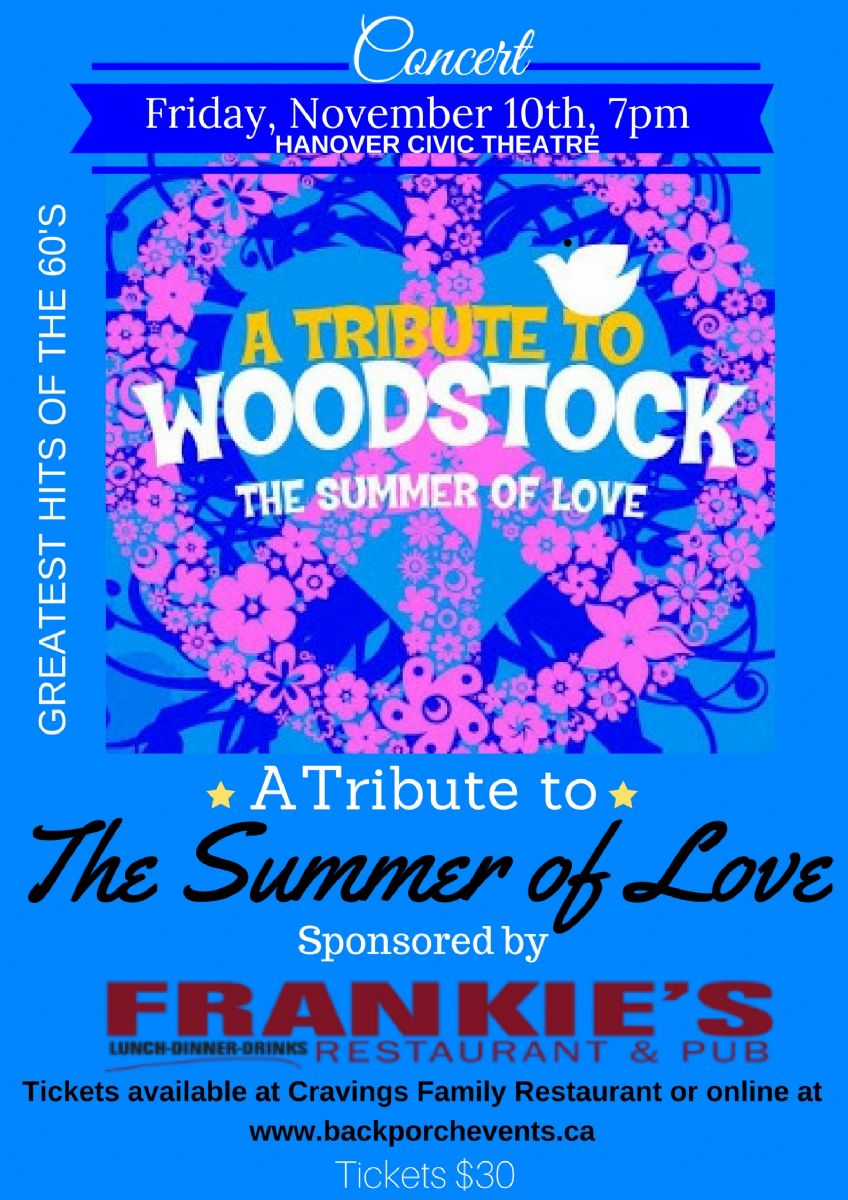 ________________________________________________________________________________________________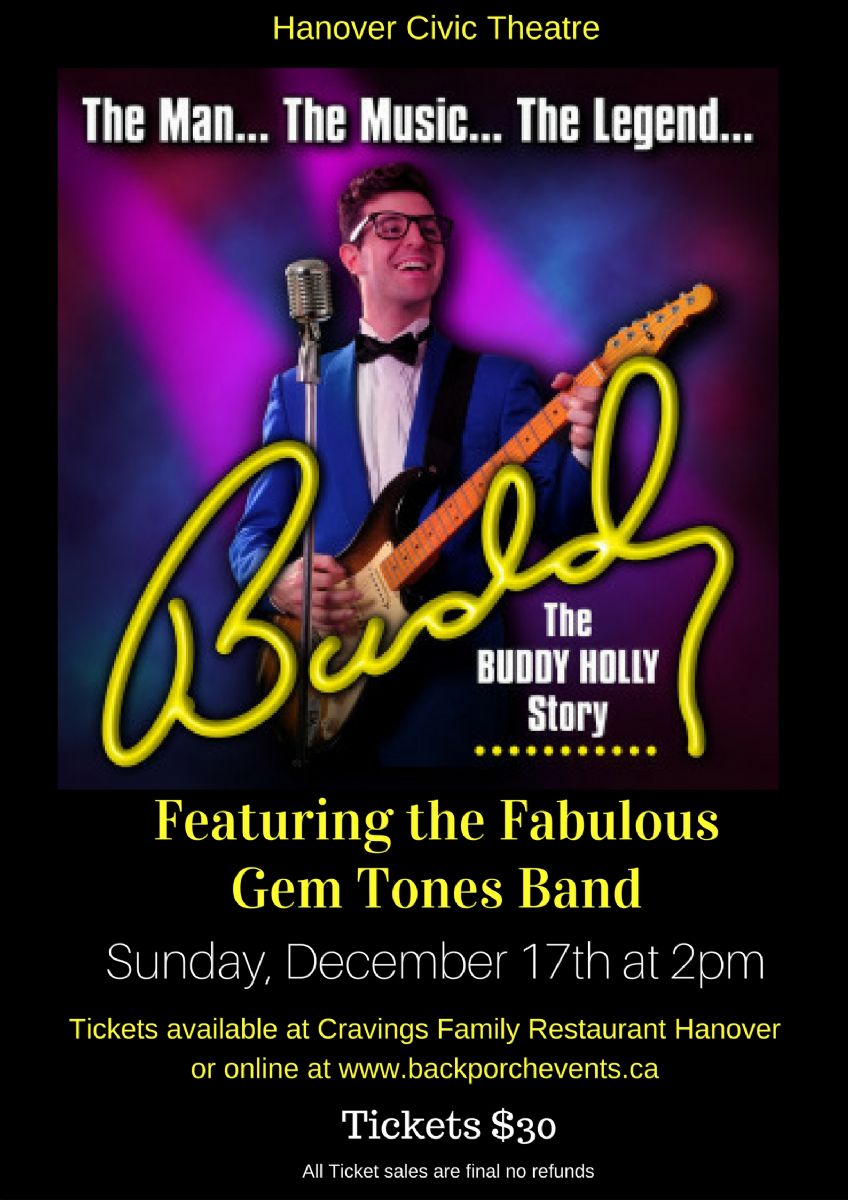 Events connect people - Events breed innovation -
Events build communities - Events spark change
Dave Schefter - President
______________________________________________________________________________________________________
This e-mail address is being protected from spambots. You need JavaScript enabled to view it